Serial TV
Streaming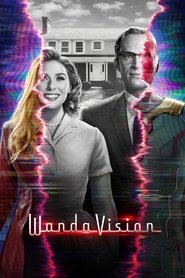 WandaVision (2021)
WandaVision – akan menghidupkan kembali cerita romansa pasangan, Wanda Maximoff (Elizabeth Olsen) alias Scarlet Witch dan Vision (Paul Bettany). Serial ini, menceritakan karakter Vision yang tampak hidup kembali kemudian menjalani kehidupan barunya di pinggir kota bersama dengan istrinya, Wanda.
Wanda Maximoff dan Vision — dua makhluk bertenaga super yang menjalani kehidupan pinggiran kota yang ideal — mulai curiga bahwa semuanya tidak seperti yang terlihat.
English
Wanda Maximoff and Vision—two super-powered beings living idealized suburban lives—begin to suspect that everything is not as it seems.